Shop by Category
Information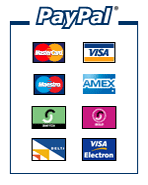 Featured Product
Currency
Welcome to the Big Green Bookshop Online
+++BREAKING EVENT NEWS+++
Thursday October 9th 7.00pm-9.00pm
Julie Burchill in conversation with Suzanne Moore.
Please join us for a very special event, as we welcome author, journalist and self declared militant feminist Julie Burchill to the Bookshop to discuss her new book Unchosen; Memoirs of a Philo-Semite with award-winning journalist, writer and Guardian columnist Suzanne Moore.
'They say you never get over your first love and in my case, they were right. But, typically greedy, my first love was a whole race of people - the Jews.' Bristling with strong opinions and fizzing with wit, Julie Burchill narrates the story of how a chance discovery of her father's copy of a World at War magazine about the holocaust kindled an obsessive love that still sustains her today. The book follows the course of this affair from her days as a rock journalist pretending to be Jewish, through her volatile marriage to a Jewish man, her public spats with anti-Israel writers, her dislike of Jewish humour but love for the state of Israel, her refusal to watch Schindler's List and other films or books that turn the holocaust into entertainment, to her attempts to learn Hebrew and eventual exile from her local synagogue for being too pro-Israel.

Unchosen is not a book for anyone who wants balance or an even-handed historical account of modern Jewish culture. It's a spiritual autobiography turned up to the maximum, a book that manages to range from the movingly personal to the raucously outrageous in the space of a single paragraph. No-one else but Julie Burchill would have even attempted a book like this.
This is the subject that matters the most to her and Unchosen is the most difficult, most important book she's ever tried to write. Fortunately for us, it's also the best.
Julie Burchill has been a journalist and author since the age of 17, bursting on to the scene as one of the "hip young gunslingers" at the New Musical Express. She's written for many publications including The Independent, The Sun, Grazia and the Guardian. She's written more than a dozen books, with the TV adaptation of one of them, Sugar Rush, winning an International Emmy. Her hobbies include spite, luncheon, philanthropy, writing short stories and torch songs and learning Modern Hebrew. She lives in Brighton.
Suzanne Moore began her career at Marxism Today. For over 20 years Moore has written for everything from Grazia to the London Review of Books. She has contributed to The New Statesman and authored two books of collected journalism (Looking for Trouble, 1991, Head over Heels, 1998). She has also contributed essays to books from Amazonians to Punk Rock So What. She has dealt with topics as diverse as the significance of underarm hair to an analysis of Blairism. Suzanne writes about politics, both personal and political, in all its many forms.
Tickets for this one off event are now on sale, priced £20 (including a copy of the book) or £10 (entrance only).
It goes without saying that this is going to be a very popular event, so please make sure you book early.
If you're unable to come on the night, but would like a signed copy of the book, they are available to pre-order HERE
---------------------------------------------------------------------------------
Friday September 26th - 8.00pm
Working Title Comedy – Tiernan Douieb + support
Fun, joy and laughter return to The Big Green Bookshop at the end of September. After a month's break, Working Title Comedy is back.
This month we welcome the brilliant Tiernan Douieb to the bookshop
Having just returned from Edinburgh, having performed his new show "Read Something", what better place than a bookshop is there for Tiernan to visit?
During the last year Tiernan's performed comedy all over the world, starred in Channel 4's Fresh Meat and been named by Mark Thomas as one to watch. He took 25 custard pies in the face for Mark Watson's 25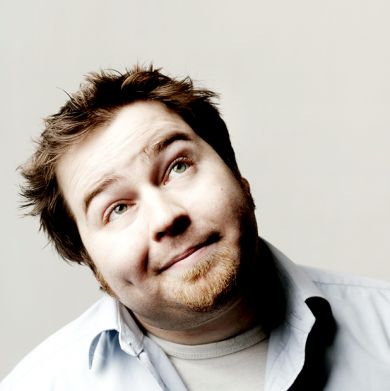 Hour Show on Comic Relief, he features regularly in newspapers for his topical tweets and wrote for and performed with a fully operational joke telling robot.
And now, in what most comedians see as the pinnacle of their careers so far, he will be appearing at the Big Green Bookshop.
We are delighted, and so should you be. It's going to be a brilliant night.
'For sheer energy, and funny you'd need to look hard to find a man as joyous as Tiernan' – Mark Thomas.
More acts to be announced....
Your MC for the evening will be North London's very own, Chris Brosnahan.
As ever, tickets are just a fiver (bring your own refreshments). You can buy tickets HERE. Go on. Before they all sell out.
Subscribe to our Big Green Bookshop Book Club

We try our best to present to you the best books out there. What we stock and recommend defines the bookshop. And whilst we know everyone's tastes are different, we hope we can find something that'll you'll really enjoy.
So why not subscribe to our Monthly Book Club.
Based on information provided by you, we'll deliver a new novel at the beginning of each month to you or to the person of your choice. The book will be gift wrapped and will also include a personal message from us and, where possible, from the author too.
Consider us your personal literary shopper and let us help you discover some of the best new writing out there.
Or you could subscribe to our Children's Book Club
Our Children's Book Club works in exactly the same way as our adult one and we've enlisted some expert help to make sure we provide the most appropriate books for children of all ages. We've joined up with "
Books for Keeps
" to help us choose book for our kid's book package. Books for Keeps are the
UK
's leading independent children's book magazine, reviewing over 1,000 children's books each year. This is what they wrote in their first issue back in 1980.

'We have assumed that you, our readership, are busy people committed to encouraging the reading habit amongst your children, not only in school but at home or on holiday too. Because there is so much available and so much new material being published, it is impossible to keep abreast of everything all the time. The thinking behind Books for Keeps is based therefore on the belief that book ideas, book opinion, book information and book news should be easy to digest, stimulating to read, and simple to select.'
The Children's package will also include posters, badges, bookmarks and lots more besides!
---------------------------------------------------------------------------------------------------------------------------------------
The Book Club is a perfect gift for any book lovers out there – no matter what age.
There are 3 sizes of package, three months, six months and twelve months. Prices start at just £20 for children and £35 for adults.
ADULTS
Three Month Book Club Subscription - £30
BUY HERE
Twelve Month Subscription - £90 BUY HERE
CHILDREN
Three Month Book Club Subscription - £20 BUY HERE
Twelve Month Subscription - £65 BUY HERE
Once you've bought one, we'll send you a very simple questionnaire to fill in, which will help us to pick the right book just for you. Books will be posted out on the 1st of each month, unless otherwise requested.
-------------------------------------------------------------------------------------------------------
Email Vouchers
Available at the Big Green Bookshop
A Big Green Bookshop voucher.
Just get in touch with us, let us know how much you'd like to give and we can send that special someone an Email Voucher. The lucky recipient will get an email from us telling them that you've bought them a voucher to spend at the Big Green Bookshop. They can then choose books and we'll get them and post them (FREE P+P in the UK), whenever they choose to redeem it.
What a treat, eh?
Telephone; 020 8881 6767
Email; enquiries@biggreenbookshop.com
------------------------------------------------------------------------------------------------------
Welcome to The Big Green Bookshop, the award winning bookshop based in Wood Green, North London. We're situated just off the High Road, a couple of minutes walk from Turnpike Lane tube station, on Brampton Park Road (an oasis of calm in the metropolitan madness).

We stock a great and varied range of books, which we individually hand pick for our customers, as well as stocking a wide selection of cards, bookmarks and other essentials. If you can't decide what to get (the choice is sometimes too much), we sell our own vouchers too.

We have book groups for adults and children, which is open to everyone, and we also hold a staggering number of author signings and events for all ages. From Maisy Mouse to burlesque dancers, music legends and literary superstars, you can keep up with all the shenanigans on the website, or by signing up for our newsletter, just over there ------>

If we don't have the book you're looking for we can usually get it in within 48 hours, and you can now order online too, and we offer free delivery in the UK for orders over £5. You'll also find special offers, signed books and all manner of delights here, so it's definitely worth checking back every so often.

If the book you want is no longer available, we have an Out of Print Booksearch Service, which is totally free. Details can be found here.

There's so much more to tell you, but we'll let you have a look around for yourself. Have fun and come and say hello next time you're in the area. There's usually a pot of coffee on the go, and we have a very comfy sofa.
Latest Products
Shopping Basket
Welcome Guest
Mailing List
Subscribe to our mailing list below:
Popular Products
Sale Items