Friday April 25th - 8.00pm
Working Title Comedy
This month's line up is, as ever, stunning;
Andrew O'Neill
Stand-up comedian, metalthead, amateur occultist and musician.
One of the funniest comedians on the circuit at the moment... hitting new heights of comedic brilliance.- TimeOut
So funny I put him in my new TV show. - Steve Coogan
Andrew O'Neill is like comedy ball-lightning. Fast, electrifying and even funnier than the misfortunes of others. - Alan Moore
Gerry Howell
Award winning comedian, actor and writer. In 2010 he won Best Individual Comedy Show Award at the Buxton Fringe Festival for his one man comedy drama "The Fantastic Reality of Frederick Goodge".
If you haven't seen Gerry before, expect the unexpected, if you have – ditto. The greatest pleasure is the pleasure of anticipation. So that's something to look forward to.
"Gloriously inventive" Chortle
"Surreal Rambling Brilliance" –TimeOut
Since our regular MC, Chris Brosnahan, is elsewhere, we've replaced him with another Chris.
Chris Coltrane
Comedian, activist, writer, disco dancer and sweet romancer.
Chris has been doing stand-up for five years. He started off weird and surreal; nowadays he's weird and political. He tells tales of protests and mischief, and trying to smash the Tories with punchlines.
Mark Thomas: "One of a handful of comedians who are the future of British political comedy."
As ever tickets are just a fiver and you can bring your own refreshments.
Tuesday April 29th - 7.00pm
In Conversation with Sarah Henshaw, owner of the Book Barge.
I love the Book Barge. Who wouldn't?
Here's their story in a nutshell.
With extraordinary willpower and huge positive attitude and very little help from the bank, Sarah Henshaw opened the Book Barge (a bookshop on a barge!) in 2009.
As happens to all the best bookshops, money got a bit tight and so in 2011 Sarah decided to travel the canals of the UK for 6 months to raise the profile of the barge, sell some books and essentially survive.
Sarah wrote a journal throughout this time, which has now been published. So now you can read this uplifting, funny inspiring story in her new book "The Bookshop that Floated Away".
Sarah will be at the bookshop on Tuesday April 29th to talk about her adventures, sharing some great stories and generally bigging up books, bookshops and a free spirited attitude to life.
IT'S FREE to come along and there will be gin (Sarah's favourite tipple) and also less alcoholic beverages.
Wednesday April 30th - 7.30pm
The Big Green Bookswap, with Mike Carey and Joel Meadows
A glorious evening of entertainment and literary chat at the Great Northern Railway Tavern on Hornsey High Street (
N8 7QB).
This is a different kind of book event, so expect the unexpected. Here are the rules.
1. Bring along with you a book which you're prepared to swap for another.
2. Have a drink.
3. Prepare to be entertained.
Those are the rules.
This month's special guests.
Mike Carey.
Mike Carey got into writing through comic books, where his horror/fantasy series Lucifer garnered numerous international awards and was nominated for five Eisners. From there he moved into novels and screenplays, while still maintaining a presence in the comics world.
His brilliant Felix Castor books are a consistently bestselling series in the shop.
Imagine the Raymond Chandler novels if L.A. was London and Marlowe was an exorcist. Castor is a flawed but mostly likeable man who's trying to do the right thing in a world that often makes the right thing more or less impossible. He makes his living as an exorcist, but from as early as the first book he starts to have doubts about what he's doing and to shift his sympathies from the living to the dead. It's not easy being an exorcist with those sort of scruples.
All of this is against the backdrop of a world where the dead have started to rise in serious numbers. There are ghosts, zombies, even were-creatures, so there's a big demand for exorcists, and there 's money to be made if you know what you're doing....
His new novel is The Girl With All the Gifts.
"NOT EVERY GIFT IS A BLESSING
Every morning, Melanie waits in her cell to be collected for class.
When they come for her, Sergeant Parks keeps his gun pointing at her while two of his people strap her into the wheelchair. She thinks they don't like her. She jokes that she won't bite. But they don't laugh.
Melanie is a very special girl."
Joel Meadows.
In 1992, Joel and his neighbour Simon Teff launched the first issue of TRIPWIRE. It went on to become the UK's best-loved comics and genre magazine.
Featuring interviews and articles by such luminaries as Bryan Moore, Terry Gilliam, Matt Groening and Will Eisner, the magazine has garnished heaps of praise from everyone in the business.
"Still the coolest magazine on the planet.." – IAN RANKIN
"Amazing, gratifying. A pleasure to look at, a pleasure to read.." – MICHAEL MOORCOCK
"The touchstone of comic book culture in the UK" – GUILLERMO DEL TORO
As well as being editor-in-chief of TRIPWIRE, is also a very experienced journalist, writing about film, TV, books and genre for publications like The Times, Time Magazine, Independent on Sunday, The Guardian, Time Magazine and Big Issue In the North. He also has a blog, Walls and Bridges, where he reviews film and talks about whatever else takes his fancy. Additionally, he is also a photographer, shooting portraits of creative people and landscapes and architecture.
Mike and Joel will be joining to discuss…well anything you want them to. That's the nature of the Big Green Bookswap.
Tickets, priced at just £3, are now available. HERE.
We hope you can make it
Saturday May 24th - 5pm - 8pm
The Great Literary Talent Hunt - Hellie Ogden & Jessie Botterill
Following on from the huge success of our last couple of pitching events, we delighted to offer budding authors another chance for a proifessinal one on one consultation with a top literary agent. This time we're thrilled to have Hellie Ogden and Jessie Botterill from the Janklow & Nesbit Agency.
How to take part:
1) To book a 10 minute slot you must purchase a ticket.
Tickets cost just £10 available HERE, or by contacting the Big Green Bookshop in person or via the phone (020 8881 6767).
2) Once you've purchased a ticket, you will need to prepare a 1,500 word extract of your work and a one page synopsis of the novel by the May 9th AT THE LATEST, which will be read by the agents in advance of the session. Details of where to send this will be passed to you once you've bought a ticket.
Also, once your ticket is purchased you will be allocated a slot with either Hellie or Jessie. They will go through an extract of your work (max 1,500 words) beforehand so that on the day you meet them they'll be able to offer advice and guidance on what steps you should take in order to turn your writing dream into a reality.
Here's a little more about Hellie and Jessie
HELLIE OGDEN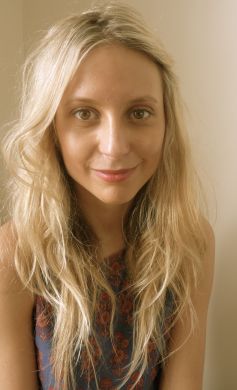 Before joining Janklow & Nesbit in 2013, Hellie spent three years at Greene & Heaton Literary Agency where she built up her list of clients and managed the translation rights.
She is looking for series crime, psychological thrillers, commercial women's fiction, young adult and children's debuts and accessible, charming literary fiction. She enjoys novels with exotic settings, bold twists and enticing protagonists.
In non-fiction she is looking for unique personal stories and work that has a large social following with cross-media potential. She represents cook books from aspiring foodies, as well as popular culture projects, helping to build her clients' profiles across different platforms.
JESSIE BOTTERILL
Jessie joined Janklow & Nesbit in 2010, shortly after graduating from Leeds University. As well as handling the sale of foreign and audio rights, she is building up her own list of fiction and non-fiction authors.
In particular, she is looking for commercial fiction with strong, original storylines, with a focus on women's, book club and gritty psychological thrillers. Intelligent and inspiring non-fiction is also welcome, and YA of all kinds.
Understandably , these events sell out REALLY quickly, so get in quick.
GOOD LUCK