Thursday February 25th - from 7.00pm
Wine in Literature. A Tasting Experience with Oddbins.
"Give me books, French wine, fruit, fine weather and a little music played out of doors by somebody I do not know." – John Keats
Well, we can't guarantee the serenading of music or the fine weather for that matter but we think John Keats was on to something with the books and wine.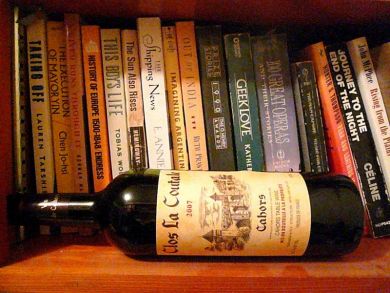 Which is why we've teamed up with the lovely people from Oddbins to offer you a series of five very special wine tasting events throughout 2016. Each of these tastings has a relationship with the world of wine. Whether it takes centre stage, sets the scene or aids the course of the story, these books would not be the same without it.
Each of the tastings explores a different theme and you will have the chance to sample some of the most delicious wines from Oddbins' vast selection.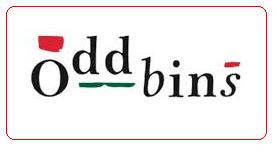 Run by Angela Cosgrove, from Oddbins, they will be held every two months at the bookshop, on the last Thursday of the month, starting on Thursday February 25th. They'll kick off at and each will finish around . There'll be a chance to purchase extra bottles of the featured wines at discounted prices on the night too!
Tickets for these events are just £12 per person (HERE), per event, but if you'd like to come along to all five, we can offer you a discounted price of just £50 (HERE).
FEBRUARY's event is entitled;
'Setting the Scene'
The settings of these books are characters in themselves and the imagery told conjures the beauty of the wine producing land within which goes hand in hand with the quaffing of the local wines.
This will be followed by;
APRIL
We know their names but did we get the significance the role of wine (and a little beer...) plays in these novels and short stories.
JUNE
'Modern Literature'
Food and Drinks has been part of culture since time began but now it is often found playing a role that shapes who we are and our characteristics. The protagonists in these books have shown how consuming the world of wine can be in their life choices and relationships.
AUGUST
'Winemakers Memoirs'
These books all reflect the romance and struggle of cultivating vineyards and the labour of love in producing wine, from 'flying' winemakers to beginner's luck the wines and how they make them are told and reflected in those tasted.
OCTOBER
'Wine Mysteries'
These books all tell the tale of murder, corruption and foul play in the world of wine. From detective winemakers to spilt Claret in the vineyard it seems wine and crime go hand in hand.
Tickets for February's event are available at just £12 HERE.
If you want to book ALL FIVE tastings you can purchase a ticket for just £50 HERE.
Friday February 26th. From 7.00pm
Join Chris Salewicz for a Very Special "Dead Gods" evening.
Please join us for a brilliant evening with author, music journalist and all round legend Chris Salewicz as we host a MUSIC QUIZ to coincide with Chris' new book "Dead Gods".
Robert Johnson. Brian Jones. Jimi Hendrix. Janis Joplin. Jim Morrison. Kurt Cobain. Amy Winehouse.
They were inspirational, controversial, talismanic and innovative. They lead lives full of myth, scandal, sex, drugs and some of the most glorious music that has ever heard.
Though each of their lives were cut tragically short at the age of 27, they would all leave the world having changed it irrevocably. Chris Salewicz tells, in intimate detail, the stories behind these compelling figures. From Robert Johnson and his legendary deal with the devil, to Jimi Hendrix appearing like a psychedelic comet on the London scene, through to Amy Winehouse's blazing talent and her savage appetite for self-destruction.
The quiz will focus on each of the artists in the book and throughout the night Chris will be reading and discussing the book.
Traditional quiz rules apply.
·

Maximum teams of 4 people (you can be a team of one if you like, of course).
·

Teams cost £5 (payment in advance HERE please).
·

Refreshments will be available, but feel free to bring your own.
The book will be available to purchase on the night and Chris will be happy to sign copies and answer any of your questions about these incredible artists.
Thursday March 10th - 7.00pm-9.00pm
Lynne Featherstone in conversation