Monday August 31st – from 7.00pm until midnight.
A Very Special Evening celebrating Jonathan Franzen's New Novel, PURITY.
Including a traditional Thanksgiving Meal, a SIGNED first edition of the new book and some very special guests.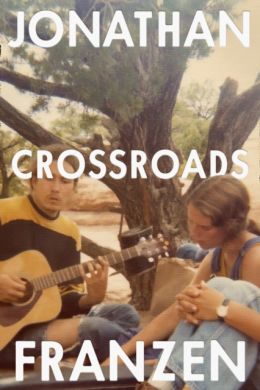 Purity, the new novel by Jonathan Franzen is being published on Tuesday September 1st. Less than a month.
Young Pip Tyler doesn't know who she is. She knows that her real name is Purity, that she's saddled with $130,000 in student debt, that she's squatting with anarchists in Oakland, and that her relationship with her mother – her only family – is hazardous. But she doesn't have a clue who her father is, why her mother chose to live as a recluse with an invented name, or how she'll ever have a normal life.
Enter the Germans. A glancing encounter with a German peace activist leads Pip to an internship in South America with the Sunlight Project, an organization that traffics in all the secrets of the world – including, Pip hopes, the secret of her origins. TSP is the brainchild of Andreas Wolf, a charismatic provocateur who rose to fame in the chaos following the fall of the Berlin Wall. Now on the lam in Bolivia, Andreas is drawn to Pip for reasons she doesn't understand, and the intensity of her response to him upends her conventional ideas of right and wrong.
The book is strictly embargoed. It will not be available to buy until midnight on August 31st/September 1st.
A new book by Jonathan Franzen is always huge news. This is his first novel since FREEDOM, five years ago. Here, at the Big Green Bookshop, we want to show our appreciation of this and so we're holding a special night to celebrate.
+++We have secured extremely rare SIGNED first editions of Purity, which ticket holders will be able to take home after the event+++
There will be some very special guests throughout the evening, reading and discussing the enigma that is Jonathan Franzen. And, with a nod to Denise Lambert's culinary efforts in The Corrections, a spectacular traditional Thanksgiving meal prepared by the amazing local caterers Thelma's Trailer (@Thelmas_Trailer). There is a vegetarian option (and a vegan option), but when booking tickets, please let us know.
More details of evening's entertainment will be available nearer the time, but we wanted to let you know about this as soon as possible, so you could secure a place at the table.
If you can't make it for the evening, but would like a copy of the SIGNED first edition we have a very limited number available HERE.
----------------------------------------------------------------------------------------------------------------
The Man Booker Prize Book Challenge. It's Back!
Thursday September 17th and again on Tuesday October 13th.
Once again the nation holds its breath in anticipation of the announcement of The Man Booker Prize shortlist on September 15th
London will grind to a standstill and police cordons will be set up to hold back fans hoping to catch a glimpse of the judges entering the hallowed Booker Towers to announce their decision.

And media attention couldn't be more intense. Heightened security measures have been introduced to ensure the Longlisted authors' protection as Booker frenzy continues to sweep the nation.
So, who is it going to be?? Only the judges know, but we hear from an anonymous source that the six shortlisted authors are all likely to come from the 13 books on the longlist.

And here is that Longlist.
Bill Clegg - Did You Ever Have a Family (Jonathan Cape)
Anne Enright - The Green Road (Jonathan Cape)
Marlon James - A Brief History of Seven Killings (Oneworld Publications)
Laila Lalami - The Moor's Account (Periscope, Garnet Publishing)
Tom McCarthy - Satin Island (Jonathan Cape)
Chigozie Obioma - The Fishermen (ONE, Pushkin Press)
Andrew O'Hagan - The Illuminations (Faber & Faber)
Marilynne Robinson - Lila (Virago)
Anuradha Roy - Sleeping on Jupiter (MacLehose Press, Quercus)
Sunjeev Sahota - The Year of the Runaways (Picador)
Anna Smaill - The Chimes (Sceptre)
Anne Tyler - A Spool of Blue Thread (Chatto & Windus)
Hanya Yanagihara - A Little Life (Picador)
After last year's boycott of the Man Booker, rules have changed and it seems that the books are (nearly) all available, which means EVERYONE has a chance to read them!
So I am delighted to announce that The Big Green Bookshop will be running its Booker Book Challenge again *cheers*.

Here's how it works;

As soon as the shortlist is announced, we'll order copies of each of the books, which we'll hopefully get by Thursday September 17th. We'll open until about 8pm on the Thursday, so people can come and pick up copies of the books.

Over the next five or so weeks the idea is to make a concerted effort to read as many of the six shortlisted books as you can.
We'll meet on Tuesday October 13th, the evening the winner is announced, to discuss each of the books. After a heated debate, and a glass or two of wine, the group will vote for whom they think should win. We'll then watch the televised ceremony, and hopefully cheer as our choice and the actual winner is one and the same. Or more likely, shout and curse as our least favourite book takes the glory.

We realise that the cost of buying six books, some of them hardback is somewhat budget busting. So for our local customers, rather than asking you to buy all the books at full price we've come up with a few solutions;

•For a one off payment of £30, we will be a lending library, where you can borrow each of the books for a week each. You can also keep your favourite book after the ceremony. Pre-order this deal HERE.
•We will offer a discount of 20% on the shortlist.
•A group of you could share the cost, so for example 3 of you could buy 2 books each.

However you decide to do this, we will do everything we can to make the books accessible to you. The important thing is that you're able to join in.

It's a challenge to read six books in four weeks (especially books you wouldn't necessarily read), but if you think you're up for it, get involved.
My guess at the Shortlist (based on nothing).
Please let me know if you're planning on getting involved, so I can order enough books.
------------------------------------------------------------------------------------------------
Tuesday September 29th – 7.00pm – 9.00pm
An Evening with David Nicholls
Following on from the bestselling One Day,we are absolutely delighted that David Nicholls will be joining us to discuss his latest paperback Us.
Douglas Petersen understands his wife's need to 'rediscover herself' now that their son is leaving home.
He just thought they'd be doing their rediscovering together.
So when Connie announces that she will be leaving, too, he resolves to make their last family holiday into the trip of a lifetime: one that will draw the three of them closer, and win the respect of his son. One that will make Connie fall in love with him all over again.
The hotels are booked, the tickets bought, the itinerary planned and printed.
What could possibly go wrong?
Us is a hilarious, eminently readable story about love and families, which was longlisted for the Man Booker Prize last year.
Not content with writing brilliant, bestselling novels, David is also a BAFTA nominated screenwriter whose

TV credits include the third series of Cold Feet, Rescue Me, and I Saw You

. His adaptation of Far From The Madding Crowd, was released earlier this year.
David will be here discussing his writing and will be happy to answer any questions you have.
Copies of his books will be available to purchase on the night.
Tickets are just £5 (HERE) and are likely to sell very quickly, so please book early.
----------------------------------------------------------------------------------------------------------
Saturday October 10th at 7.00pm
Not the Booker LIVE EVENT
The first Not The Booker Prize was launched in 2009 by Sam Jordison in the Guardian. This award offers the public a chance to have their say in deciding who wins the prize. Mmm, slightly more democratic than other big book prizes, don't you think?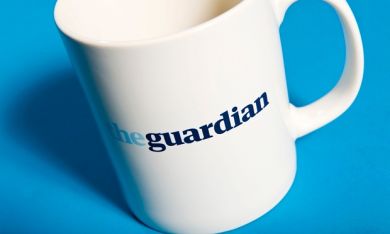 This Year's Prize
The entry criterion is very similar to the Booker Prize.
Readers are asked to nominate a book fitting these criteria and a longlist is then announced. This longlist is then whittled down to six books.
The six shortlisted books were announced on August 3rd.
They are;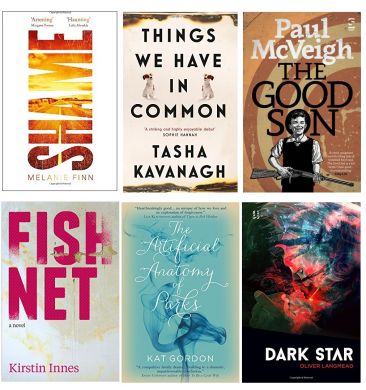 Kirstin Innes – Fishnet (Freight Books)
Kat Gordon – The Artificial Anatomy of Parks (Legend Press)
Oliver Langmead – Dark Star (Unsung Stories)
Paul McVeigh – The Good Son (Salt)
Tasha Kavanagh – Things We Have in Common (Canongate)
Melanie Finn - Shame (Weidenfeld & Nicolson)
And we are delighted that the Not the Booker Prize is going live! Wembley Arena was deemed too insignificant and The South Bank was turned down. Only Wood Green could host such an event.
All six authors have been invited by The Guardian to attend a panel reading and discussion. We are delighted that we think all six will be able to make it...
Hosted by Sam Jordison, not only will you get the chance to meet the authors, there will also be a Q and A and a signing.
Tickets for this event are just £5, available HERE, redeemable on any of the shortlisted books.
Spaces are very limited and this event is likely to sell out very quickly.