Shop by Category
Information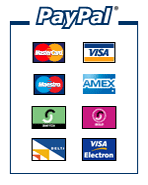 Featured Product
Currency
Events & Diary
Wednesday August 6th- 7.00pm
Gunnar Staalesen, KT Medina & James Carol
A Night Crime Fans won't want to Miss.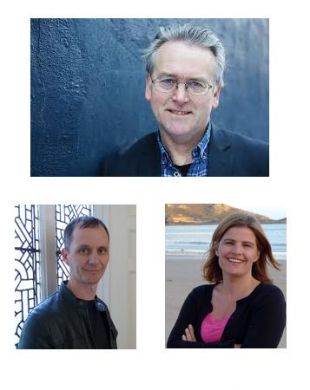 An opportunity to host an amazing evening, with some incredible authors has just come up which we just couldn't turn down. Chaired by crime aficionado
Barry Forshaw,
we welcome Norwegian Crime writing sensation Gunnar Staalsen to the shop. Gunnar is in the
UK
for an appearance at the Edinburgh International Book Festival, but he'll be taking a trip to the Big Green Bookshop to join crime writers K T Medina and James Carol in a fascinating panel discussion.
As we are announcing this event at such short notice, thiere
Gunnar Staalesen –
One of
Norway
's finest crime writers, his novels feature PI Varg Veum. So popular is this character, that there is a statue of him in
Bergen
, where all of the books are set. Jo Nesbo called Staalesen 'The Norwegian Chandler', and four of these titles are available in english, published by
Arcadia
.
K.T. Medina – Author of White Crocodile
"An exciting first novel, from a huge new talent". (Mo Hayder).
Every so often a thriller appears that offers more to the reader than just entertainment.
White Crocodile is just that. When emotionally damaged mine-clearer Tess Hardy travels to Cambodia to find out the truth behind her ex-husband's death, she doesn't know much about the country or its beliefs. On arrival, she finds that teenage mothers are going missing, while others are being found mutilated and murdered.
As local superstitions breed fear, Tess is drawn into a web of lies that stretches from Cambodia to another murder in England, and a violent secret twenty years old
James Carol – Author of Broken Dolls
Ex-FBI star profiler Jefferson Winter is no ordinary investigator. An eccentric genius and self-described geek with a passion for Mozart, he is haunted by the legacy of his notorious serial killer father ...and not likely to admit this may be why he has such a phenomenal insight into the psychology that drives the criminals he hunts.
Now working as a sought after freelance consultant, when Detective Inspector Mark Hatcher calls from Scotland Yard about a particularly disturbing case, Winter leaves his native California for the chilly streets of London to help track down a sadistic serial kidnapper. Four victims, all young women, all tortured and then lobotomised…
All the authors books will be available to purchase on the night and refreshments will be served.
Monday August 11th 7.30pm-midnight
A Very Special Evening celebrating Haruki Murakami's New Novel
+With very special guests+
The new novel by Haruki Murakami is being published in the
UK
in August.
Colorless Tsukuru Tazaki and His Years of Pilgrimage, which has already topped the charts in Germany, Spain and Holland, will be published in the UK on August 12th. The book sold one million copies in its first week on sale in Japan last April,
" Tsukuru Tazaki had four best friends at school. By chance all of their names contained a colour. The two boys were called Akamatsu, meaning 'red pine', and Oumi, 'blue sea', while the girls' names were Shirane, 'white root', and Kurono, 'black field'.
Tazaki was the only last name with no colour in it. One day Tsukuru Tazaki's friends announced that they didn't want to see him, or talk to him, ever again. Since that day Tsukuru has been floating through life, unable to form intimate connections with anyone.
But then he meets Sara, who tells him that the time has come to find out what happened all those years ago."
Published in a single £20 volume, the book is strictly embargoed. It will only be available to buy from midnight on August 11/12th. We love Murakami at the Big Green Bookshop and so we're holding a special night to celebrate, culminating in the book being available to take home at midnight.
We have secured copies of the very special first edition of the book, which will include
If you can't make it for the evening, but would like a copy of the first edition with the stickers they are available HERE (FREE P+P).
The evening will run as follows;
7.30pm

Doors open.

Guests can enjoy a drink and a browse (sake will be available, as well as wine, beer and soft drinks).
7.45pm
Stuart Evers presents "The Murakami Lectures".
Stuart is the author of the short story collection "Ten Stories about Smoking" which won the London Award. His latest novel "If This is Home" is published by Picador.
A huge Murakami fan (Stuart introduced me to the great man's work when we worked together in the '90s), Stuart will present "The Murakami Lectures" a light hearted homage to the great man.
Traditional Japanese food

will be served, by specialist local caterers. The menu will include;
Futomaki (thick sushi rolls).
Temaki (hand rolled sushi cones).
Miso Soup (a traditional Japanese soup, consisting of a stock called Dashi, in which is mixed Miso paste. Other ingredients change seasonally).
Gyoza (traditional meat or vegetable dumplings usually eaten with a dipping sauce).
Our second special guest is the brilliant Evie Wyld whose latest novel "All The Birds Singing" has become a multi award winner, having won The Encore Award (ahead of Booker Prize winner Eleanor Catton) a Jerwood Fiction Uncovered Prize and just a couple of weeks ago winning the Miles Franklin Literary Award.
She'll be reading an exclusive extract from "Colorless Tsukuru...", to whet your appetites
9.30pm
"When Scott met Haruki"
Scott Pack, author, Friday Project publisher and blogger (Me and My Big Mouth), has met the illusive Haruki Murakami on four occasions. Scott will tell us stories (and there are some fabulous ones) from these meetings.
10.00pm
Film - I Hired a Contract Killer
We'll be showing a film by Aki

Kaurismäki, Murakami's favouirte film director, the dark comedy "I Hired a Contract Killer".
After fifteen years' service, Henri Boulanger is made redundant from his job. Shocked, he attempts suicide, but can't go through with it, so he hires a contract killer in a seedy bar to murder him at some unspecified time in the future. But almost immediately he meets and falls in love with Margaret, a flower-seller, which makes Henri realise that his life has some meaning after all. But when he goes back to the bar to cancel the contract, he finds it has been demolished - and there's no way he can get in touch with the killer...
At midnight, we will then be able to give each guest a copy of the book, which they can take home.
What an epic night this promises to be.
Book tickets early, as these evenings have proved incredibly popular in the past and have sold out very quickly.
Tuesday August 12th 7.00pm
Tuesday Book Group
We meet on the second Tuesday of each month at the bookshop. This month we'll be discussing Old Filth by Jane Gardam.
All welcome
Shopping Basket
Welcome Guest
Mailing List
Subscribe to our mailing list below:
Popular Products
Sale Items