Thursday June 11th - 7.00pm
Matt Baylis returns with his new Rex Tracey Murder Mystery.
The brilliant local crime series.
First, there was Death at the Palace, then there was The Tottenham Outrage.
Now, Haringey's world weary journalist Rex Tracey returns to investigate another murder in Matt Baylis's brilliant new book "Black Day at the Bosphorus Cafe".
"When Mina, a Kurdish student, plunges in flames from the top floor of
Wood
Green
Shopping
City
, it is widely assumed to be a political protest. But local reporter Rex Tracey, who knew the dead girl, doesn't buy it.
Mina was looking forward to the trip of a lifetime, she'd mysteriously vanished only a week before her death, and she'd been in contact with a whistle-blowing local government officer – who pretty soon ends up dead himself.
As he investigates, the sleuthing journalist with a sad past and weakness for Polish lager is sucked into a world of honour killings, corrupt officials, and clashing traditions."
It's always brilliant when Matt visits the shop and we're delighted that he'll be here to talk about his new book.
Tickets for this event are just £3
HERE
, which will be redeemable on any of the Rex Tracey series.
Black Day at the Bosphorus Cafe is published on June 2nd. Copies can be pre-ordered
HERE
.
Friday June 19th - 8.00pm - 10.30pm
Comedy Night with Tiernan Douieb + more tbc

Announcing a very special night of comedy at the Bookshop.
We welcome the brilliant
Tiernan Douieb
to the shop who'll be previewing his Edinburgh Fringe Show,
"The World is Full of Idiots, Let's Live in Space".
It's a real treat for us to have one of the best comedians on the circuit come to the shop and we cannot wait for this one.
Tickets are just a fiver BUY THEM HERE, and you can bring your own refreshments.
Your compere for the evening is our good friend Chris Brosnahan, so you're in safe hands.
Tickets should go very quickly for this, so PLEASE book early.
Wednesday July 8th - 7.00pm - 8.30pm
Benjamin Johncock - LIVE IN LONDON!!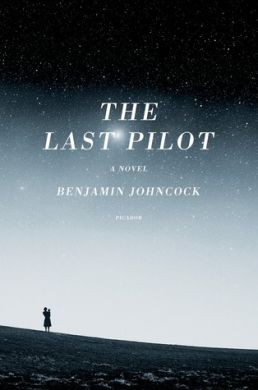 Benjamin Johncock brings the space race to life in his stunning novel The Last Pilot, published in July by Myriad.
And he'll be here at the shop to talk about it!
The story begins in the bone-dry Mojave Desert in the late 1940s, where US Air Force test pilots are racing to break the sound barrier. Among these pilots is Jim Harrison, a dedicated family man.

By the 1960s, the space race is well and truly underway and Harrison and his colleagues are offered a place in history as the world's first astronauts. But when his young family is thrown into crisis, Jim is faced with a decision that will affect the course of the rest of his life - whether to accept his ticket to the moon and at what cost.
The Last Pilot has been described by Joanne Harris as 'by far the best debut novel I've read in years' and having been lucky enough to read the book myself, I was totally caught up in the extraordinary human story that unfolds as two nations battle against each other in their quest to get to space.
Benjamin will be reading from and signing copies of the book which will be available to buy on the night.