Events & Diary
Tuesday May 24th – 7.00pm-9.00pm
A Celebration of National Anthems
With Alex Marshall and Rhodri Marsden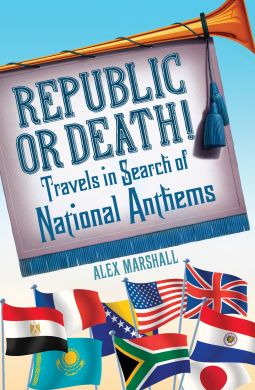 There are a couple of hundred songs that are sung by millions across the world each day, that school children know by heart and sports fans belt out perfectly even after eight beers. And they aren't pop songs – they are national anthems.
In his brilliant new book Republic or Death,

Alex Marshall

brings the incredible stories of the world's national anthems to life. Taking in Europe, the Middle East, Asia, Africa and the Americas North and South, he embarks on an adventure that includes cycling the route along which French revolutionaries marched as they first sang La Marseillaise; entering a competition for the best singer of the Star-Spangled Banner; and attempting to bribe his way to an audience with the king of Nepal in order to uncover the story behind the only national anthem written on a Casio keyboard.
The book will be available at the shop for £8.99 and Alex will doubtlessly be happy to sign copies for you.
Alex will be joined by the multitalented and charming

Rhodri Marsden

.
Rhodri is currently in no less than three bands.

Scritti Politti

,

Prescott

and everybody's favourite TV theme tribute band

Dream Themes

. In 2014 he talked (and played) at The Boring Conference, highlighting the similarities between 198 of the World's national anthems. It went down a storm. And for one night only Rhodri will be recreating this momentous event right here at the Big Green Bookshop.
This is a FREE event, but please let us know if you plan on coming along, as I have a feeling it will be VERY popular.
Don't miss it!
Friday June 3rdth – 8.00pm
Working Title Comedy Night with Shappi Khorsandi + support.

Yes, we are delighted to be bringing you some more laffs and giggles at the Bookshop as we welcome back the brilliant Shappi Khorsandi.


Shappi will be previewing her new show which she'll be taking to Edinburgh later this year. And YOU have a chance to see it first RIGHT HERE!!
Shappi's career has taken her to all corners of the globe, she's appeared on countless TV & Radio shows including; Mock The Week, 8 Out Of 10 Cats, Have I Got News For You, QI, Just a Minute & many other flagship radio 4 programmes.
We're absolutely thrilled that she'll be back in Wood Green to entertain the good folk of North London.
Support acts TBC.

Your MC for the evening will be the magical Chris Brosnahan.

In a style that is reassuringly familiar, tickets are a fiver (

HERE

) and you can bring your own refreshments..

Tickets for this will sell VERY quickly, so please book early to avoid bitter disappointment.
Thursday April 14th-Monday June 6th at 7.00pm
The Bailey's Book Challenge 2016
One of the most prestigious literary awards in the world, the BAILEYS Women's Prize for Fiction – previously known as the Orange Prize for Fiction – celebrates excellence, originality and accessibility in women's writing from throughout the world.
The Longlist has been announced, and as ever, it's superb. There are 20 books on it, including A God In Ruins by Kate Atkinson, Melissa Harrison's At Hawthorn Time and Anne Enright's A Green Road. There are 17 more, which each deserve a mention, but space is limited, so you can read the full list HERE
Such is the strength of this list we have decided to do a
BAILEYS BOOK CHALLENGE.
The challenge is to read as many, if not all of the shortlisted titles, before the winner is announced in June.
Here's how it's going to work;
As soon as the shortlist is announced on Monday April 11th, we'll order copies of each of the books, which we'll hopefully get by Thursday April 14th.
We'll open until 7pm on that Thursday so if you like, you can come along to say hello, take home one or more of the titles, and enjoy some rather lovely wine. Obviously, you don't have to come along on the Thursday if you want to take part.
Over the next seven or so weeks the members of the Book Club will make a concerted effort to read as many of the six shortlisted books as they can.
The group will meet again on Tuesday June 7th, the evening before the winner is announced to discuss each of the books. After a heated debate, and a glass or two of wine, the group will vote for whom they think should win. We'll then announce our findings and wait with baited breath for the official announcement the following day.
We realise that the cost of the shortlist might be quite a lot, especially if there are hardbacks on it, and for us, the most important thing is that people can join in. So we've come up with a few solutions;
•For a one off payment of £25, we will be a lending library, where you can borrow each of the books for a week or so each. You can also keep your favourite book after the ceremony.
•We will offer a discount of 20% on the shortlist for Book Group members.
•A group of you could share the cost, so for example 3 of you could buy 2 books each.
However you decide to do this, we will do everything we can to make the books accessible to you. The important thing is that you're able to join in.
It's a bit of a challenge, but if you think you're up for it, come along.
Tuesday June 16th - 7.00pm
The "Difficult" Second Novel. A Panel Discussion.
With Liam Brown, Jemma Wayne and William Thacker.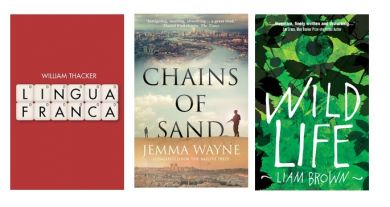 After writing successful and critically acclaimed first novels, we're asking three authors about the challenges they faced with writing their follow ups.
Liam Brown's
Wild Life

follows his compelling debut, Real Monsters.
When a troubled advertising salesman loses his job, the fragile wall between his public and private personas comes tumbling down. Fleeing his debtors, Adam abandons his family and takes to sleeping rough in a local park, where a fraternity of homeless men befriend him.
As the months pass, Adam gradually learns to appreciate the tough new regime, until winter arrives early, threatening to turn his paradise into a nightmare.
Starving, exhausted and sick of the constant infighting, Adam decides to return to his family. The men, however, have other plans for him. With time running out, and the stakes raised unbearably high, Adam is forced to question whether any of us can truly escape the wildness within.
Jemma Wayne's
second novel

Chains of Sand is a novel about identity, family, and clashes of culture.
He has always been good at tracking down things that are hidden, like cockroaches in his mother's kitchen cupboard, or tunnels in Gaza.
At 26, Udi is a veteran of the Israeli army and has killed five men. He wants a new life in a new place. He has a cousin in England.
Daniel is 29, a Londoner, an investment banker and a Jew. He wants for nothing, yet he too is unable to escape an intangible yearning for something more. And for less. He looks to Israel for the answer.
But as the war with Hamas breaks out, Daniel cannot know that the star-crossed love of a Jewish girl and an Arabic man in Jerusalem a decade earlier, will soon complicate all that he thinks has become clear.
Her first novel After Before was Longlisted for the Baileys Women's Prize for Fiction.
William Thacker's
new novel Lingua Franca is the follow up to his 2014 debut Charm Offensive
There's a problem with Barrow, but it can be fixed. You just need to change the name to Birdseye. 'Birdseye-in-Furness...'
Miles Platting is pulled from the ruins of a shipwreck into a world in which no one will speak to him. The founder of Lingua Franca - a naming rights agency committed to renaming every UK town after a corporate sponsor - Miles recounts the story of his quest for linguistic supremacy to anyone who'll listen. Confined to his hospital bed in a deathly quiet ward, Miles seeks to find his colleagues and reunite with his true love. But in doing so, Miles must confront his deepest held convictions and consider, 'what's in a name?' in a world where the spoken word has been replaced with silence.
These three authors will be in conversation with Chris Brosnahan, discussing the different experiences of writing a second novel (if any). They'll also be reading and talking about their new books, which will, of course, be available to buy, and get signed on the night.
This promises to be a cracking night.
It's a FREE event, but please do let us know if you intend to come along
Thursday

June 23rd at 7.00pm
Wine in Literature. A Tasting Experience with Oddbins.
"Give me books, French wine, fruit, fine weather and a little music played out of doors by somebody I do not know." – John Keats
Well, we can't guarantee the serenading of music or the fine weather for that matter but we think John Keats was on to something with the books and wine.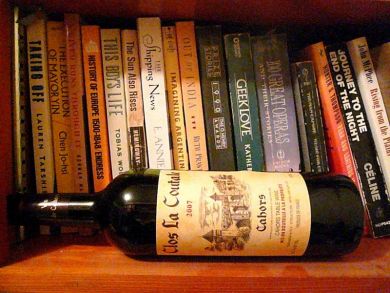 Which is why we've teamed up with the lovely people from Oddbins to offer you a series of five very special wine tasting events throughout 2016. Each of these tastings has a relationship with the world of wine. Whether it takes centre stage, sets the scene or aids the course of the story, these books would not be the same without it.
Each of the tastings explores a different theme and you will have the chance to sample some of the most delicious wines from Oddbins' vast selection.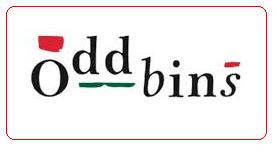 Run by Angela Cosgrove, from Oddbins, they will be held every two months at the bookshop, on the last Thursday of the month. They'll kick off at and each will finish around . There'll be a chance to purchase extra bottles of the featured wines at discounted prices on the night too!
Tickets for these events are just £12 per person (HERE), per event
JUNE
'Modern Literature'
Food and Drinks has been part of culture since time began but now it is often found playing a role that shapes who we are and our characteristics. The protagonists in these books have shown how consuming the world of wine can be in their life choices and relationships.
AUGUST
'Winemakers Memoirs'
These books all reflect the romance and struggle of cultivating vineyards and the labour of love in producing wine, from 'flying' winemakers to beginner's luck the wines and how they make them are told and reflected in those tasted.
OCTOBER
'Wine Mysteries'
These books all tell the tale of murder, corruption and foul play in the world of wine. From detective winemakers to spilt Claret in the vineyard it seems wine and crime go hand in hand.
Tickets for June's event are available at just £12 HERE.
Shopping Basket
Welcome Guest
Mailing List
Subscribe to our mailing list below:
Popular Products
Sale Items