AWARD-WINNING AUTHOR LEILAH NADIR LAUNCHES HER BOOK
THE ORANGE TREES OF
BAGHDAD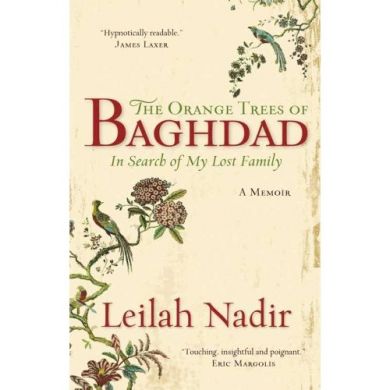 You are warmly invited to help us celebrate the
UK
launch of Award Winning Leilah Nadir's book The Orange Trees of Baghdad.
Leila is an Iraqi-Canadian who grew up in England and Canada with a Iraqi father and an English mother. The Orange Trees of Baghdad won the George Ryga award in 2008 and has been published in Canada, Australia and New Zealand, Italy, Turkey and France. She lives in Vancouver, British Colombia.
When the West invaded Iraq in 2003, Leilah Nadir felt as if she had been torn in two; both the occupier and

the occupied coursed through her veins. Born to an Iraqi father and an English mother, raised in Britain and

Canada, she has always yearned to visit her father's family, but has never set foot on Iraqi soil.
Now as the bombs land on Baghdad and more of her relatives flee the country forever, Leilah begins to

uncover the story of her lost roots. At the same time, she gets rare first-hand insight into what Iraqis are

experiencing through the invasion and its aftermath. Her father is forced to look back as well, after decades
of closing his eyes to Iraq's pain.
The family home still stands intact, full of furniture, photographs and clothes still hanging in closets, all

guarded by her great aunt, who waits for someone to return and reclaim it. And just as Leilah gives up hope

of meeting her family, a surprise reunion takes place.
"Far more even than the terrifying bare facts and

statistics, this moving memoir, vividly evoking real

people and their lives and homes, lets us understand why
Iraqis feel the Americans destroyed their country." —

Noam Chomsky
Please RSVP to Laura Owens at
Laura.Owens@turnaround-uk.com or call 020 8829 3017
Tuesday March 18th 7.00pm
An Evening with Loren Kleinman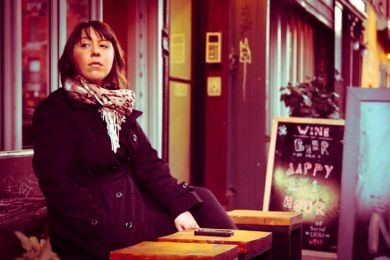 Loren Kleinman is a young, American-born poet with roots in New Jersey. Her poetry explores the results of love and loss, and how both themes affect an individual's internal and external voice.
Her poetry has appeared in literary journals such as Nimrod, Wilderness House Literary Review, Writer's Bloc, Journal of New Jersey Poets, Paterson Literary Review (PLR), Resurgence (UK), HerCircleEzine and Aesthetica Annual. She was the recipient of the Spire Press Poetry Prize, was twice a Pushcart Prize nominee, and was a Nimrod/Pablo Neruda Prize finalist for poetry.
Her second collection of poetry, The Dark Cave Between My Ribs is due out in March by Winter Goose Publishing. She's also a columnist for IndieReader.com where she interviews New York Times bestselling indie authors.
Loren will be in the UK for a few days in March and we're delighted that she's agreed to visit the Big Green Bookshop to read from her new collection and discuss her poetry and influences.
Loren's book will be available to purchase on the night and refreshments will be provided.
Space is limited, so please contact the shop if you intend to come along, and we'll put you on "the list".
Thursday March 27th 7.00pm-9.00pm
Short Story Book Group - The Unaccustomed Earth by Jhumpa Lahiri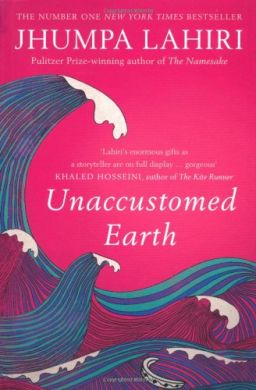 It's taken a while, but finally, here it is.
We are huge fans of short stories and have done what we can to support and champion this genre since we opened.
So, encouraged by our customers, we are starting a Book Group dedicated specifically to the novella and the short story. Each month, the group will choose a collection or a short story to discuss over a glass or two of wine and some choice nibbles.
At our first meeting, we'll be talking about the stories in Jhumpa Lahiri's collection The Unaccustomed Earth.
"Beginning in
America
, and spilling back over memories and generations to
India
, Unaccustomed Earth explores the heart of family life and the immigrant experience. Eight luminous stories take us from
America
to Europe,
India
and
Thailand
as they follow new lives forged in the wake of loss."
I'd never read any of Lahiri's work until last year, when I read her novel Lowland. It was shortlisted for the Man Booker Prize and it was my favourite of the six books on it. So, as you can imagine, I'm very excited to be reading this collection (and it wasn't even me who chose it!).
There are eight stories in the collection, and although the Group will be touching on all of them, we will be focussing on the two stories "Hell-Heaven" and "Hema and Kaushik".
The book is available from the shop at £7.99.
I'm really hoping this group gets of the ground. There's so many great short stories out there and it's a hugely underappreciated genre. This group will hopefully introduce us to a rich seam of wonderful stories.
Friday April 4th 7.00pm-9.00pm
Poetry Palooza
Join us for our regularly irregular celebration of poetry, in all its delightful forms.
There'll invited guest poets, who'll be reading from their collections (names TBC), an open mic session, giving you the opportunity to share your own compositions, an open discussion about all things poetic and more.
Bring your own refreshments, and join in the fun.
Saturday April 12th 5pm-8pm

The Great
North London
Literary Talent Hunt - Part 2. Cathryn Summerhayes

SOLD OUT +++ SOLD OUT +++ SOLD OUT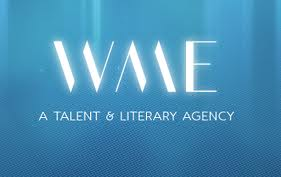 After the huge success of our recent "speed pitching " event with Bryony Woods and Ella Khan, we decided to ask one of the UK's most successful literary agents if she would come to the Big Green Bookshop and do something similar. And do you know what? She said YES!
This is a writer's dream.
This is your chance for a 10 minute one to one consultation with Cathryn Summerhayes, from the William Morris Literary Agency.
She'll be at the Big Green Bookshop on Saturday April 12th between
5-8pm
, where you can discuss your novel (either completed, or a work in progress) and your aspirations as a writer. Before you meet, she will go through an extract of your work (up to 1,500 words) and offer advice and guidance on what steps you should take in order to turn your writing dream into a reality.
Here's a little more about her (she told me to cut out the boring stuff, but NONE of it is boring);
Cathryn has been a literary agent at WME since November 2006.
She represents over 30 authors including; Naomi Wood, author of the highly acclaimed MRS HEMINGWAY and THE GODLESS BOYS, Joanna Rossiter, author of THE SEA CHANGE, Richard and Judy pick in 2012 and this year's Bath's Big Read and Clare Wigfall, whose critically-acclaimed short-story collection, The Loudest Sound And Nothing won the 2008 BBC National Short Story Award;
She also represents David Whitehouse, whose Bed won the inaugural To Hell With Prizes and the Betty Trask Award and who's 2nd novel MOBILE LIBRARY has just sold to Picador in the UK, S&S in the the US and in multiple international territories ;
Ben Crystal, author of Shakespeare on Toast and Arden's new Springboard Shakespeare series, Petina Gappah, author of the Guardian First Book Award winning story collection An Elegy for Easterly whose debut novel The Book of Memory will be published by Faber in June 15 and Deborah Kay Davies, winner of Welsh Book of the Year 2009 whose new novel Reasons She Goes to the Woods has just published She also represents several young male voices including Joe Stretch, Chris Killen, Ben Crystal and Phil Wilding.
I
n the last few years she's also been building a food and lifestyle list. Russell Norman's The Polpo Cookbook won Waterstone's Book of the Year in 2012 and his new book Spuntino: An Urban Cookbook has recently sold to
Bloomsbury
. She also represents Jasmine and Melissa Hemsleys' The Art of Living Well, a new cookbook/lifestyle bible which Ebury will publish in June and Deliciously Ella, a vegan cookbook by 22 year old self-taught cook and blogger, Ella Woodward.
Last year, Emma Hooper's debut novel, Etta and Otto and Russell and James sold in twenty territories for very substantial advances, including to Fig Tree, Penguin in the
UK
and Simon & Schuster in the
US
– it will publish in February 2015 worldwide. In September, after a competitive signing battle, Lucy Foley's debut novel, The Book of Lost and Found, sold to HarperCollins
UK
and in thirteen territories worldwide – it will publish in January 2015.
As well as representing her own authors, Cathryn works with all the WME agents in New York, selling UK, ANZ and Indian rights for their authors – she has worked with authors as diverse as
Mohsin Hamid, Kathy Reichs, Curtis Sittenfeld, Levitt and Dubner (Freakonomics), Jed Rubenfeld and Amy Chua.
Prior to working at WME, Cathryn worked at David Godwin Associates and David Higham Associates, and before that, at Colman Getty PR, where she coordinated a number of high-profile events, including the Man Booker Prize and the Samuel Johnson Prize. Cathryn also helps co-ordinate the Literary Tent at
Camp
Bestival
and works on production at Port Eliot Literary Festival. She has one son, Ernest, who is 20 months old – and is named after Hemingway, of course – and another one on the way…boy or girl, your guess is as good as hers.

She loves her husband Jamie, her campervan Dr Jekyll and Cardiff City Football Club.
Having read this, you'll see that Cathryn is always looking for new and exciting writers with a something special and this is an incredible opportunity for you to show her what you've got.
SOLD OUT +++ SOLD OUT +++ SOLD OUT
Once you've got a spot, we'll send you details of where you should send the extract of your work and we'll allocate you a time spot to see Cathryn.
We are rather excited about this, as you can imagine.