Shop by Category
Information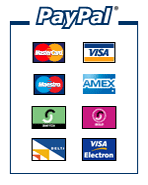 Featured Product
Currency
Events & Diary
Thursday 17th August – 7.00pm
Clár Ní Chonghaile and Paul Read in conversation
We're delighted to welcome two authors from the mighty Legend Press for an evening of literary chat and fun.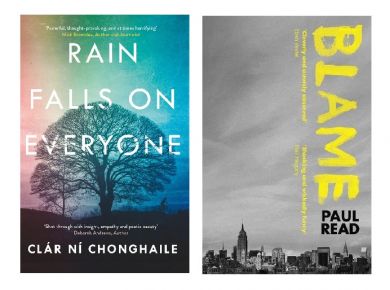 Clár Ní Chonghaile's new book is Rain Falls on Everyone.
Theo, a young Rwandan boy fleeing his country's genocide, arrives in Dublin, penniless, alone and afraid. Still haunted by a traumatic memory in which his father committed a murderous act of violence, he struggles to find his place in the foreign city.
Plagued by his past, Theo is gradually drawn deeper into the world of Dublin's feared criminal gangs. But a chance encounter in a restaurant with Deirdre offers him a lifeline. Theo and Deirdre's tender friendship is however soon threatened by tragedy.
Can they confront their addictions to carve a future out of the catastrophe that engulfs both their lives?
"With the same assured touch that we saw in her debut novel, Clár Ní Chonghaile here weaves a vivid, moving but never sentimental tale, with deft characterisation, luminous detail and generous flashes of humour. From the very first page I knew I was in good hands." - Léan Cullinan, author of The Living
"Clar's book is a gripping thriller which manages to bring two very different worlds into synergy. She succeeds in creating a truly three-dimensional African protagonist - a rare thing in popular fiction - helping us to feel both compassion and frustration at Theo's choices." - Celeste Hicks
Paul Read's latest book is Blame.
It is the summer of 1989 when Lucas witnesses an event that will tear his family apart. Over a decade later, his estranged father succumbs to a suspected heart attack. Lucas shuns grief and escapes to New York with his colleague Mariana. However, a dark secret from his past threatens to re-emerge and destroy the burgeoning relationship before it has even begun. When his father's girlfriend fails to reappear after reporting his death, the true cause of his demise falls under scrutiny.
And as the startling truth comes to light, Lucas must confront the fact that father and son may not have been so different after all.
Praise for Blame:
"By turns shocking and wickedly funny, BLAME tells an absorbing tale of guilt and grief, and of the toll that the past can take on the present." - Neil Hegarty
"A raw, startlingly honest novel about family, love and redemption." - Matthew Norman
The authors will be reading and talking about their books and then there'll be a Q+A.
We really hope you can make it.
Monday September 4th – 7.00pm-8.30pm
Jess Phillips MP in conversation with Alex Clark
Please join us for an evening in the company of Jess Phillips MP, author of "Everywoman: One Woman's Truth About Speaking the Truth". Jess will be in conversation with literary journalist Alex Clark.
Jess was elected as the Labour MP for Birmingham Yardley at the 2015 election.
Before being elected she was a manager at a charity supporting victims of domestic and sexual violence.
Her book Everywoman was published earlier this year and has been described as

"Joyfully candid and very funny" (Guardian) and "As fresh as mountain air amid the Westminster tumbleweed." (Metro).
If you're thinking, 'Jess, who?' then I'm glad that there was something about 'Everywoman' and 'truth' that caught your eye.
Or you might already know me as that gobby MP who has a tendency to shout about the stuff I care about. Because I'm a woman with a cause, I have been called a feminazi witch, a murderer and threatened with rape. The internet attracts a classy crowd.
So, speaking the truth isn't always easy but I believe it's worth it. And I want you to believe it too. The truth can be empowering, the truth can lead to greater equality, and the world would be incredibly boring if we let all of those people who allegedly know everything, say everything.
By demanding to be heard, by dealing with our imposter syndrome, by being cheerleaders, doers not sayers, creating our own networks and by daring to believe that we can make a difference, we can. We're women and we're kick-ass. And that's the truth.
Alex Clark is a literary journalist and editor who has written for The Guardian, The Observer and the Times Literary Supplement. She also hosts the Vintage Podcast about books.
There will be a chance for you to ask Jess questions and afterwards she'll be very happy to sign copies of her book.
Tickets are £5 for attendance only or £15.00 if you'd like a copy of the book (which you can pick up from the shop beforehand or collect on the night).
This is going to be a very popular event so if you want to come along we urge you to buy your tickets early.
If you can't make the event but would like Jess to sign a copy of the book for us to send to you, you can do so HERE.
Wednesday September 20th – 7.00pm – 9.00pm
"Is Monogamy Dead" with Rosie Wilby
This is going to be amazing!
Award-winning comedian and Radio 4 regular Rosie Wilby will be at the bookshop to present funny and poignant readings from her nonfiction debut 'Is Monogamy Dead?' and explores the question 'what counts as cheating?'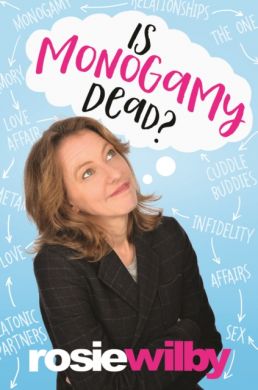 In early 2013, comedian Rosie Wilby found herself at a crossroads with everything she'd ever believed about romantic relationships. When people asked, 'who's the love of your life?' there was no simple answer. Did they mean her former flatmate who she'd experienced the most ecstatic, heady, yet ultimately doomed, fling with? Or did they mean the deep, lasting companionate partnerships that gave her a sense of belonging and family? Surely, most human beings need both.
Mixing humour, heartache and science, Is Monogamy Dead? details Rosie's very personal quest to find out why Western society is clinging to a concept that doesn't work that well for some of us and is laden with ambiguous assumptions.
Rosie's book comes highly recommended by her comedy colleagues Sara Pascoe and Viv Groskop and follows her TEDx talk of the same name.
Rosie has performed at festivals including Glastonbury and Latitude and was a finalist at a Funny Women 2006.
Thursday September 21st
Chasing the Dram. A evening with Rachel McCormack
Whisky is Scotland's national drink and has been for over five hundred years, since then becoming a global phenomenon. It is a drink that is a profound and important part of Scottish life and culture but, unlike other countries and their national libations, it has hardly been used in food. Rachel McCormack is going to change that with this book.
Limiting whisky to a drink, she believes, is similar to the traditional Presbyterian attitude to sex; it should only be done with the lights off and in the missionary position. Rachel believes that there is an entire Karma Sutra of whisky use out there and she has put it in this book. Interspersing an engaging mix of anecdotes, history and information on distillers and recipes, this book will appeal to everyone from the cooking whisky connoisseur, to the novice whisky learner looking for some guidance on what to eat and cook.
Rachel travels the length and breadth of Scotland, discovering a myriad of unique and interesting people and facts about this remarkable drink, with interviews with the key people who create it around the country, as she visits the famous distilleries of her country, as well as the more home-grown variety.
Saturday September 23rd - 8.00pm
LIGHTS OUT! An Evening with Iain Lee
You're invited to experience something new and experimental. Come and join our small audience, bring a cushion or pillow, sit or lie down and relax. We are going to turn the lights off while your host, broadcaster Iain Lee, fiddles about with the radio dial. Experience randomness and weird sounds completely in the dark.
The performance lasts around an hour.
Don't come if you don't like the dark. Or radio.
Thursday September 28th
Mark Hill's Crime Spree!
With Emma Flint, Cal Moriarty and David Young.
Join us for our regular crime panel evening with your host Mark Hill, author of The Two O'Clock Boy.
This month the focus is 60s, 70s & 80s crime, and we have a stellar panel to discuss this.
Emma Flint's is the author of Little Deaths.
It's the summer of 1965, and the streets of Queens, New York shimmer in a heatwave. One July morning, Ruth Malone wakes to find a bedroom window wide open and her two young children missing. After a desperate search, the police make a horrifying discovery.
Noting Ruth's perfectly made-up face and provocative clothing, the empty liquor bottles and love letters that litter her apartment, the detectives leap to convenient conclusions, fuelled by neighbourhood gossip and speculation. Sent to cover the case on his first major assignment, tabloid reporter Pete Wonicke at first can't help but do the same. But the longer he spends watching Ruth, the more he learns about the darker workings of the police and the press.
Soon, Pete begins to doubt everything he thought he knew. Ruth Malone is enthralling, challenging and secretive - is she really capable of murder? Haunting, intoxicating and heart-poundingly suspenseful, Little Deaths is a gripping novel about love, morality and obsession, exploring the capacity for good and evil within us all.
Cal Moriarty is the author of The Killing of Bobbi Lomax
Canyon County, Halloween. 1983 Bobbi Lomax was the first to die, the bomb killed the prom queen on her own front lawn. Just moments later one of the nails from the city's second bomb forced its way into the brain of property investor Peter Gudsen, killing him almost instantly.
The third bomb didn't quite kill Clark Houseman. Hovering on the brink, the rare books dealer turns out to be Detectives Sinclair and Alvarez's best hope of finding out what linked these unlikely victims, and who wanted them dead and why. But can they find the bomber before he kills again? Set deep in the religious heartlands of America, The Killing of Bobbi Lomax follows this troubled investigation as a narrative of deceit, corruption and forgery emerges, with an unlikely hero at its heart - a rare coins, books and manuscript dealer - who could either be a genius or the devil

.
David Young is the author of Stasi Child
When Oberleutnant Karin Muller is called to investigate a teenage girl's body at the foot of the Wall, she imagines she's seen it all before. But when she arrives she realises this is a death like no other. It seems the girl was trying to escape - but from the West.
Muller is a member of the People's Police, but in East Germany her power only stretches so far. The Stasi want her to discover the identity of the girl, but assure her the case is otherwise closed - and strongly discourage her from asking questions. The evidence doesn't add up, and it soon becomes clear the crime scene has been staged.
But this is not a regime that tolerates a curious mind, and Muller doesn't realise that the trail she's following will lead her dangerously close to home . . .
Shopping Basket
Welcome Guest
Mailing List
Subscribe to our mailing list below:
Popular Products
Sale Items