Shop by Category
Information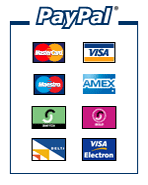 Featured Product
Currency
Welcome to the Big Green Bookshop Online
+++ JUST ANNOUNCED +++ JUST ANNOUNCED +++
Monday November 17th at 7.00pm
Sali Hughes and
India
Knight in Conversation.
Sold Out+++Sold Out+++Sold Out
What a wonderful evening we've got lined up for you. Sali and India will be here bringing their incisive and witty approach to modern life, tackling beauty and feminism head on, while celebrating the best bits of being a woman.
Sali Hughes is a leading broadcaster and journalist with over 15 years experience. She writes a regular beauty column for The Guardian and is a regular contributor on BBC Radio 5Live, Radio 4's Woman's Hour and Radio2.
Her new book 'Pretty Honest' has just been published.
Sali draws on over 20 years of wisdom, advice and expertise to show real women how to make the most of makeup's physically and emotionally transformative powers. Covering everything from teenage skin to mature beauty, botox to bridal make-up, sickness to good health, it's a work that is part instruction manual, part love letter to makeup - in a writing style that combines beauty editor, feminist and painfully funny best friend.
India Knight is an author and Sunday Times journalist. She's the author of My Life on a Plate, Don't You Want Me?,The Shops, and Neris and India's Idiot-Proof Diet, as well as the accompanying bestselling cookbook Neris and India's Idiot-Proof Diet Cookbook and last year her hilarious novel Mutton was published.
Her new book, In Your Prime: Older, Wiser, Happier has just been published.
Humane, witty, wise and full of practical advice:
India
Knight's guide to ageing is the book every woman has been waiting for. 'Our mothers' fifty is not our fifty. We have no map, no blueprint, no nothing.
Part guide, part memoir, part manual, in In Your Prime
India
seeks to provide proper, weighty answers to the questions women are asking themselves now. Covering a wide range of subjects from clothes and cosmetics, being a parent to older children, having older parents and what that entails, and of course, the menopause, In Your Prime is the definitive, much-needed guide to approaching middle age with confidence and panache.
There'll be a chance to ask Sali and India questions and they'll be happy to sign copies of their books. These will be available to ticket holders at a discounted price.
We're delighted India and Sali can make it to the shop. Please book early, as tickets will be very popular.
Tuesday October 28th - 7.00pm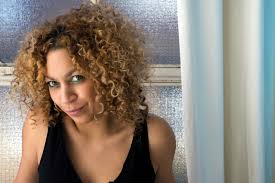 We are totally thrilled that poet, writer and performer Salena Godden is making her second appearnace at Big Green Bookshop.
'The doyenne of the spoken word scene' (Ian McMillan)
'The Mae West madam of the salon' (The Sunday Times)
'Everything the Daily Mail is terrified of' (Kerrang! Magazine).
We will be celebrating not one, but two books by Salena that have been published in the last couple of months
Firstly, the incredibly powerful and intimate collection of the best of her poetry from the last 20 years,"Fishing in the Aftermath".
And also a very special memoir, Springfield Road.
"As long ago as 2006, it was suggested to Salena that she should write a memoir. The details of her life – a mixed-race child brought up in England in the seventies and eighties, whose Irish jazz-musician father leaves home when she is three and kills himself when she is nine, her Jamaican mother's second marriage to a violent stepfather – had all the potential for the making of a 'misery memoir', the kind that were riding high in the bestseller lists at the time.

But Salena Godden is incapable of that kind of misery. Joy and humour and love and tenderness just kept breaking through, and what resulted was Springfield Road – one of the most life-enhancing memoirs you will ever read. Make no mistake, Salena does not shy away from the painful and the difficult episodes of her life, but she just can't help herself also celebrating the ridiculous, the beautiful, the thousands of tiny unremembered acts of kindness and of love that are at once both personal and universal."
Salena will be performing two sets on the night and if you haven't had the chance to see her close up and intimate, you are in for a treat.
This is going to be a very special event. It's FREE, and refreshments will be available.
To guarantee entry you MUST contact the bookshop, so we can add you to the guestlist.
Subscribe to our Big Green Bookshop Book Club

We try our best to present to you the best books out there. What we stock and recommend defines the bookshop. And whilst we know everyone's tastes are different, we hope we can find something that'll you'll really enjoy.
So why not subscribe to our Monthly Book Club.
Based on information provided by you, we'll deliver a new novel at the beginning of each month to you or to the person of your choice. The book will be gift wrapped and will also include a personal message from us and, where possible, from the author too.
Consider us your personal literary shopper and let us help you discover some of the best new writing out there.
Or you could subscribe to our Children's Book Club
Our Children's Book Club works in exactly the same way as our adult one and we've enlisted some expert help to make sure we provide the most appropriate books for children of all ages. We've joined up with "
Books for Keeps
" to help us choose book for our kid's book package. Books for Keeps are the
UK
's leading independent children's book magazine, reviewing over 1,000 children's books each year. This is what they wrote in their first issue back in 1980.

'We have assumed that you, our readership, are busy people committed to encouraging the reading habit amongst your children, not only in school but at home or on holiday too. Because there is so much available and so much new material being published, it is impossible to keep abreast of everything all the time. The thinking behind Books for Keeps is based therefore on the belief that book ideas, book opinion, book information and book news should be easy to digest, stimulating to read, and simple to select.'
The Children's package will also include posters, badges, bookmarks and lots more besides!
---------------------------------------------------------------------------------------------------------------------------------------
The Book Club is a perfect gift for any book lovers out there – no matter what age.
There are 3 sizes of package, three months, six months and twelve months. Prices start at just £20 for children and £35 for adults.
ADULTS
Three Month Book Club Subscription - £30
BUY HERE
Twelve Month Subscription - £90 BUY HERE
CHILDREN
Three Month Book Club Subscription - £20 BUY HERE
Twelve Month Subscription - £65 BUY HERE
Once you've bought one, we'll send you a very simple questionnaire to fill in, which will help us to pick the right book just for you. Books will be posted out on the 1st of each month, unless otherwise requested.
-------------------------------------------------------------------------------------------------------
Email Vouchers
Available at the Big Green Bookshop
A Big Green Bookshop voucher.
Just get in touch with us, let us know how much you'd like to give and we can send that special someone an Email Voucher. The lucky recipient will get an email from us telling them that you've bought them a voucher to spend at the Big Green Bookshop. They can then choose books and we'll get them and post them (FREE P+P in the UK), whenever they choose to redeem it.
What a treat, eh?
Telephone; 020 8881 6767
Email; enquiries@biggreenbookshop.com
------------------------------------------------------------------------------------------------------
Welcome to The Big Green Bookshop, the award winning bookshop based in Wood Green, North London. We're situated just off the High Road, a couple of minutes walk from Turnpike Lane tube station, on Brampton Park Road (an oasis of calm in the metropolitan madness).

We stock a great and varied range of books, which we individually hand pick for our customers, as well as stocking a wide selection of cards, bookmarks and other essentials. If you can't decide what to get (the choice is sometimes too much), we sell our own vouchers too.

We have book groups for adults and children, which is open to everyone, and we also hold a staggering number of author signings and events for all ages. From Maisy Mouse to burlesque dancers, music legends and literary superstars, you can keep up with all the shenanigans on the website, or by signing up for our newsletter, just over there ------>

If we don't have the book you're looking for we can usually get it in within 48 hours, and you can now order online too, and we offer free delivery in the UK for orders over £5. You'll also find special offers, signed books and all manner of delights here, so it's definitely worth checking back every so often.

If the book you want is no longer available, we have an Out of Print Booksearch Service, which is totally free. Details can be found here.

There's so much more to tell you, but we'll let you have a look around for yourself. Have fun and come and say hello next time you're in the area. There's usually a pot of coffee on the go, and we have a very comfy sofa.
Latest Products
Shopping Basket
Welcome Guest
Mailing List
Subscribe to our mailing list below:
Popular Products
Sale Items