Welcome to the Big Green Bookshop Online
Thursday October 15th – 7.00pm-9.00pm
The Suffragettes. A panel discussion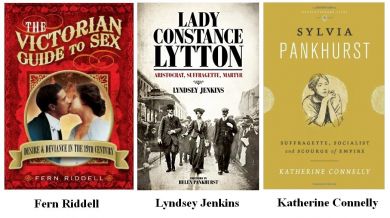 We're delighted to be able to put on a fantastic panel event at the shop to coincide with the release of the new film "SUFFRAGETTE", starring Helena Bonham-Carter, Meryl Streep and Carey Mulligan.
We have three amazing authors here, who will be discussing the suffragette movement and the importance it played.
The authors are;
Lyndsey Jenkins
Lyndsey's book, 'Lady Constance Lytton: Aristocrat, Suffragette, Martyr' is a fascinating look at the life of one the more unlikely suffragettes. Daughter of a Viceroy of India and a lady in waiting to the Queen. She grew up in the family home of Knebworth and in embassies around the world…
Katherine Connelly
Author of 'Sylvia Pankhurst: Suffragette, Socailist and Scourge of the Empire'. In this vivid biography Katherine Connelly examines Pankhurst's role at the forefront of significant developments in the history of radical politics…
Fern Riddell
Fern is the author of 'The Victorian Guide to Sex', An exciting factual romp through sexual desire, practises and deviance in the Victorian era. The Victorian Guide to Sex will reveal advice and ideas on sexuality from the Victorian period. Drawing on both satirical and real life events from the period, it explores every facet of sexuality that the Victorians encountered.
There will be a discussion and also a Q+A, followed by a book signing.
Refreshements will be available.
Tickets for this are just £3, redeemable on any book on the night.
----------------------------------------------------------------
++ Signed first edition of PURITY by Jonathan Franzen available
HERE
++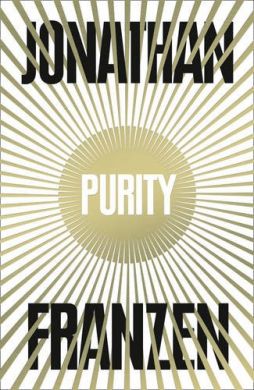 SIGNED FIRST EDITIONS AVAILABLE HERE
Monday August 31st – from 7.00pm until midnight.
A Very Special Evening celebrating Jonathan Franzen's New Novel, PURITY.
Including a traditional Thanksgiving Meal, a SIGNED first edition of the new book and some very special guests.
+++SOLD OUT+++SOLD OUT+++SOLD OUT+++
Tickets are no longer available for our Special Franzen night.
However, we still have some signed first editions available.
If you'd like a copy of the SIGNED first edition they are available
HERE.
-----------------------------------------------------------------------------------------------------------------------------
Subscribe to our Big Green Bookshop Book Club

We try our best to present to you the best books out there. What we stock and recommend defines the bookshop. And whilst we know everyone's tastes are different, we hope we can find something that'll you'll really enjoy.
So why not subscribe to our Monthly Book Club.
Based on information provided by you, we'll deliver a new novel at the beginning of each month to you or to the person of your choice. The book will be gift wrapped and will also include a personal message from us and, maybe more.
Consider us your personal literary shopper and let us help you discover some of the best new writing out there.
Or you could subscribe to our Children's Book Club
Our Children's Book Club works in exactly the same way as our adult one and we've enlisted some expert help to make sure we provide the most appropriate books for children of all ages. We've joined up with "
Books for Keeps
" to help us choose book for our kid's book package. Books for Keeps are the
UK
's leading independent children's book magazine, reviewing over 1,000 children's books each year. This is what they wrote in their first issue back in 1980.

'We have assumed that you, our readership, are busy people committed to encouraging the reading habit amongst your children, not only in school but at home or on holiday too. Because there is so much available and so much new material being published, it is impossible to keep abreast of everything all the time. The thinking behind Books for Keeps is based therefore on the belief that book ideas, book opinion, book information and book news should be easy to digest, stimulating to read, and simple to select.'
---------------------------------------------------------------------------------------------------------------------------------------
The Book Club is a perfect gift for any book lovers out there – no matter what age.
There are 3 sizes of package, three months, six months and twelve months. Prices start at just £25 for children and £30 for adults.
ADULTS
Three Month Book Club Subscription - £30
BUY HERE
Twelve Month Subscription - £90 BUY HERE
CHILDREN
Three Month Book Club Subscription - £25 BUY HERE
Twelve Month Subscription - £75 BUY HERE
Once you've bought one, we'll send you a very simple questionnaire to fill in, which will help us to pick the right book just for you. Books will be posted out on the 1st of each month, unless otherwise requested.
-------------------------------------------------------------------------------------------------------
Email Vouchers
Available at the Big Green Bookshop
A Big Green Bookshop voucher.
Just get in touch with us, let us know how much you'd like to give and we can send that special someone an Email Voucher. The lucky recipient will get an email from us telling them that you've bought them a voucher to spend at the Big Green Bookshop. They can then choose books and we'll get them and post them (FREE P+P in the UK), whenever they choose to redeem it.
What a treat, eh?
Telephone; 020 8881 6767
Email; enquiries@biggreenbookshop.com
------------------------------------------------------------------------------------------------------
Welcome to The Big Green Bookshop, the award winning bookshop based in Wood Green, North London. We're situated just off the High Road, a couple of minutes walk from Turnpike Lane tube station, on Brampton Park Road (an oasis of calm in the metropolitan madness).

We stock a great and varied range of books, which we individually hand pick for our customers, as well as stocking a wide selection of cards, bookmarks and other essentials. If you can't decide what to get (the choice is sometimes too much), we sell our own vouchers too.

We have book groups for adults and children, which is open to everyone, and we also hold a staggering number of author signings and events for all ages. From Maisy Mouse to burlesque dancers, music legends and literary superstars, you can keep up with all the shenanigans on the website, or by signing up for our newsletter, just over there ------>

If we don't have the book you're looking for we can usually get it in within 48 hours, and you can now order online too, and we offer free delivery in the UK for orders over £5. You'll also find special offers, signed books and all manner of delights here, so it's definitely worth checking back every so often.

If the book you want is no longer available, we have an Out of Print Booksearch Service, which is totally free. Details can be found here.

There's so much more to tell you, but we'll let you have a look around for yourself. Have fun and come and say hello next time you're in the area. There's usually a pot of coffee on the go, and we have a very comfy sofa.
Latest Products
Shopping Basket
Welcome Guest
Mailing List
Subscribe to our mailing list below:
Popular Products
Sale Items