Wednesday January 29th 7.00pm-9.00pm
Writers Group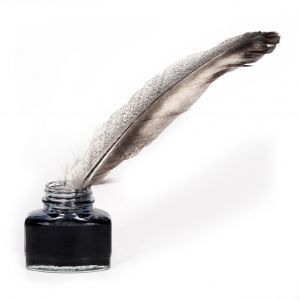 Do you write short stories or novels? Are you interested in joining a writers group? Do you have £3 spare?
So many questions....
But if the answer to these is yes, or even maybe, then why not come along to this group, which meets every fortnight at the Big Green Bookshop.
Writing can be a solitary activity and sometimes getting the motivation to keep writing is hard. The idea of this group is to help keep that motivation and focus, and also with luck to encourage and nurture your creativity. We are focusing this group specifically on fiction, including all its genres (Science Fiction, Fantasy, Crime, Horror, Short Stories etc) and it doesn't matter whether you're a published author or have just decided to try and write your first story. Everyone will be treated as equals.
There are 2 Rules, which you need to adhere to.
Rule 1 - Leave your ego at the door. Nobody's work is above constructive criticism.
Rule 2 - Remember you're dealing with people's personal work, thoughts and words. Be constructive, not dismissive.
We know there are many of you out there who are really keen to write and this maybe something that'll help. You can come as little of as often as you like, but if you think it may help, then why not come along.
The cost is £3 each session, which will cover refreshments and the cost of the venue
Sunday February 2nd 1.00pm-4.00pm
It's the first Sunday of the month, so it must be Knitting Club. It's simple.
Turn up, knit, chat, knit some more, eat biscuits and drink tea.
Everyone is welcome, even crocheters.
Monday Evening Reading Group
We're always looking for more people to come along to our Reading Groups.
This one usually meets on the LAST MONDAY of each month,
There's snacks and drinks at the shop too.
Monday November 11th 7.00pm – 9.00pm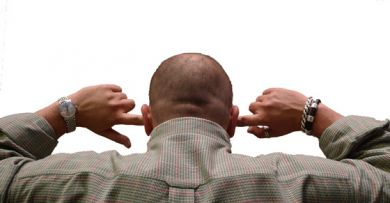 A few of our customers (like Tim) play instruments, but they only chance they get to play them in the privacy of their own homes.
We thought it might be a good idea to invite them to come along, bring an instrument (we can't fit a piano through the front door), relax and have fun with like minded muscians at the bookshop.
It's open to everyone whatever age and level you're at and who knows, this time next year you could be playing in front of thousands of screaming fans at Wembley Arena
Bring along some refreshments to share.
Tuesday February 12th 7.00pm
Reading Group – Portrait of Dorian Gray
This group meets on the second Tuesday of each month and new members are always very welcome. This month, we'll be discussing The Portrait of Dorian Gray y Oscar Wilde which is available at the shop for just £1.99
It's a pretty short book which can be read in a couple of good sittings, but please feel free to come along to the group even if you haven't read it. You can see what we're like and decide if you want to come along more regularly.
There's are drinks and snacks a the shop, but you're more than welcome to bring something to share.
Friday January 31st 8.00pm
Working Title Comedy Night
The last Friday of each month. Our Monthly Stand-Up Comedy night. It's now become an established venue on the
London
comedy circuit. Each month we have some great stand-ups. There's a mixture of highly regarded newcomers, award winning comics aswell as television and festival favourites. There's usually 4 or 5 great acts and an open mic session, all wonderfully compered by your host for the night, Chris Brosnahan.
Details of this month's acts will appear very soon, but you can be sure of a great night.
ALL FOR A FIVER!!
Bring your own refreshments, sit back and enjoy a great night at the bookshop.
Tickets available here.
Sunday January 26th 1.00pm-5.00pm
It's the last Sunday of the month, so it must be board games day at the Big Green Bookshop. You'll have the chance to relive some of your childhood classics like Monopoly but also try some of the new generation of games like Settlers of Catan, Ticket to Ride,
Carcassonne
and Labyrinth. These are fun, pacy, challenging games that don't drag on endlessly until you've lost the will to live.
Come along to the bookshop anytime throughout the afternoon, choose a game and spend a pleasant afternoon in the lovely surroundings of the bookshop trying to build your railway network, build your medieval empire or create a new civilisation. We'll provide coffee and tea, but bring along snacks to keep your mind focussed on destroying your opponents. Come along with friends or by yourself, we'll sure that there'll be a game you can join in with. If you want to bring along your own game then that's fine (especially if it's Escape From Colditz, I haven't played that for years) or if you want us to get a particular boardgame then just let us know and we'll do our best to get it (not Twister!).
This is a FREE club and we hope you tell all your friends about it.